Each Sunday for a month we are going to focus on a scripture passage.
We want to challenge you to meditate on the passage throughout the month, commit it to memory,
pray it, read sermons around it, listen to songs inspired by it.

---
MARCH PASSAGE:
Isaiah 53:4-6
Surely he took up our pain and bore our suffering,
yet we considered him punished by God, stricken by him, and afflicted.
But he was pierced for our transgressions,
he was crushed for our iniquities;
the punishment that brought us peace was on him,
and by his wounds we are healed.
We all, like sheep, have gone astray,
each of us has turned to our own way;
and the LORD has laid on him the iniquity of us all.
5×7 PRINTABLE
(click to download)
LOCKSCREEN: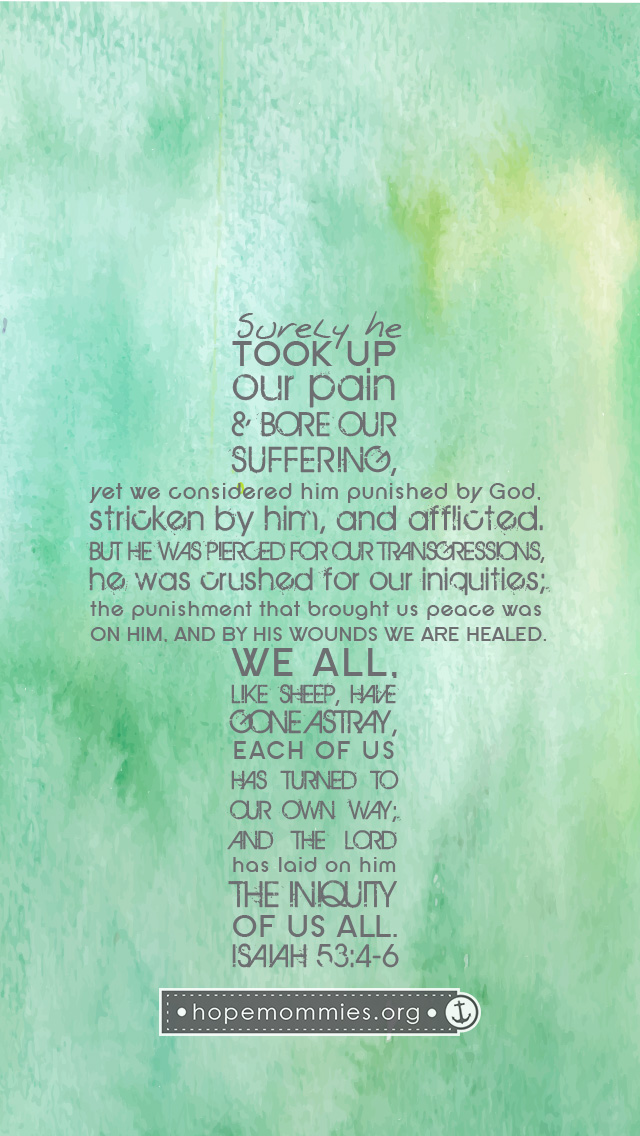 ---
FEBRUARY PASSAGE:
Lamentations 3:19-24
Remember my affliction and my wanderings, the wormwood and the gall!
My soul continually remembers it and is bowed down within me.
But this I call to mind, and therefore I have hope:
The steadfast love of the Lord never ceases; his mercies never come to an end;
they are new every morning; great is your faithfulness.
"The Lord is my portion," says my soul, "therefore I will hope in him."
5 x 7 PRINTABLE
(click to download)
LOCK SCREEN: