Planned by God

"Imagine a priceless vase or ornament is dropped on the floor and smashed to pieces. The woman who loved it kneels down. She picks up the pieces, one by one. She looks at each one in detail, turning it round, as if to remember where it once belonged. The vase was loved and so when it was shattered, every piece was worth picking up, no matter how small. A grieving person will often want to talk about the smallest detail of their loss. It is as if every broken piece is taken up and wept over. When you listen, you may feel that the detail was small, but it is part of something that was supremely valued, part of something dearly loved" (Colin Smith). Our Hope Babies are unique, precious, supremely valued, and dearly loved gifts from God to us; through this series, we speak about them together and remember them.  
---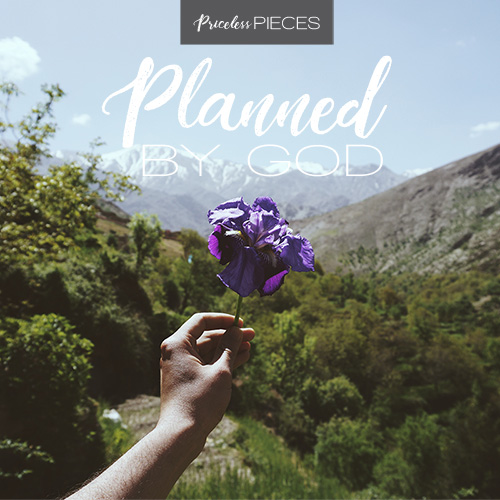 There are those precious moments, memories that we cling to—that we pour over, again and again. Some of them are full of joy, sweet memories that make us wish we could just turn back time, to experience the moment with greater clarity. Some of those moments are terribly difficult, the emotions still so strong despite any length of time separating us from them. Each memory—whether one that brings us to our knees in sorrow, or one that brings to remembrance the simple joys of motherhood—each one is so precious. Memories, even the difficult and painful ones, contain a remarkable and irreplaceable beauty. They are part of our stories, both your story and mine, that have turned us into the women we are today. They have shaped us, taught us, changed us.
Will you allow me to share with you some difficult and beautiful parts of my story? They hurt, and yet, they simultaneously bring me abundant joy as I dwell on the blessings of the Lord in the midst of my brokenness.
Shoes Never Meant to be Worn
One day on the busy streets of Cajamarca, Peru, my mom and I spent an entire afternoon searching for which gift she would buy for my baby shower. We spent hours, and hours looking, and when our time came to a close, we walked away with a precious pair of baby shoes. I chose them so that they would fit right around the time that my sweet Israel would begin walking.
Israel is our fifth child, and I didn't pick out very many new things for him; we had quite a collection of baby items already. But those shoes, they were his. They were something I handpicked for my son. They weren't expensive, they weren't fancy, but they were special to me. They were special because I picked them out with anticipation, with thoughtfulness. It was my plan to see my son walking and toddling around wearing those little Peruvian shoes. Oh, but the Lord had far greater plans for my Israel.
"Your eyes saw my unformed substance; in Your book were written, every one of them, the days that were formed for me, when as yet there was none of them."
Psalm 139:16
I often take the time to think about the shoes that Israel was never meant to wear. The Lord had a plan before that sweet child was knit in my womb. Yes, He knew the moment that I picked those shoes with all the excitement of a pregnant mother, that Israel's feet would never once touch them. He knew. Yet, He allowed me to walk through the excitement and the anticipation. He gave me room to plan for my life with my son. For that, I am thankful. I praise the Lord for the joys of anticipation and planning.
Yes, but I also praise the Lord for His perfect plan. I praise Him that He knows my son far better than I ever will—and that ultimately, Israel was always His. I was blessed with eight months in the womb, and eight months out. I was blessed to be his, "MOM!" as he liked to say. (Always at more of a yell than a speaking voice.) Before Israel was ever knit in my womb, the Lord had already planned his final breath. When "Baby 'Real" passed away, I had a choice to make. I had to choose to either walk in thankfulness for the beautiful time that I had, or to walk in anger or hopelessness due to the time I lacked.
So I chose, and continue daily to choose, to trust that as Psalm 139:16 says, all Israel's days were written in His book, before any came to be.
For quite a while after Israel's passing, I really struggled whenever I thought of his shoes. I struggled with the thought that he would never grow large enough to wear them. Of course there is still sadness in that thought, a deep and embedded longing for more experiences with him.
Yet, I have joy.
His Earthly Life Was Completed, Not Cut Short
As I think of his shoes, I remember that the Lord never intended for his first steps to be before my eyes. I have joy because I know that this life is temporary, and that which remains my future hope—eternity with my heavenly Father—is my son's present joy. So each time I find myself tempted to be overcome with sadness for my son's lack of time on earth, I remind myself that he lacks nothing.
Israel's life was beautiful, and exactly as long as it was ever intended to be. I regularly come back to, and ponder Psalm 139:16 and remind myself that Israel's earthly life was completed that snowy February day, not cut short.
I often recall and soak in the memories of his first smiles, and the way he would scrunch his little nose and raise his left eyebrow at me, almost accusatively, only to follow up with a giant and hearty grin. I praise the Lord for the tiny and beautiful details of life.
Yes, I praise Him for His perfect and beautiful plan for my family.
"For I know the plans I have for you, declares the LORD, plans for welfare and not for evil, to give you a future and a hope."
Jeremiah 29:11
Would you join with me in jotting down the precious memories of your little ones, however much time you were given and whatever memories you do have? Whether full of joy or pain—or likely now both—they truly are precious. May your journey of healing continue as you learn how to slowly give your trials piece by piece to the Lord, and find your overwhelming comfort in His arms.
"Blessed be the God and Father of our Lord Jesus Christ, the Father of mercies and God of all comfort, who comforts us in all our tribulation, that we may be able to comfort those who are in any trouble, with the comfort with which we ourselves are comforted by God."
2 Corinthians 1:3-4
- Jessica
Hope Mom to Israel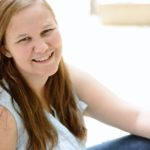 Jessica is a wife, and mom to six sweet babies. Four running around in her home, one in heaven and one on the way. She and her family are serving as missionaries in the Andes mountains of Peru. Much of her time is spent homeschooling her children and learning alongside of them. She enjoys the peace and quietness of sitting at the feet of Jesus. And in her free time she thoroughly enjoys sewing and crafting.
---
Are you a writer who would like to join the blog team? Learn more and apply here.
---
---
---
7 Replies to "Planned by God"
Jillian Olson

November 16, 2017 (8:29 pm)

There is a lot of healing in the details for sure! Two times in the Bible Mary "stores it up in her heart" like all of us mothers regarding their children.

6 years ago (and a few weeks) Osten was born to us with a strong heart beat and underdeveloped lungs. I got to store up memories of him for 6 months. They include excitement of our first pregnancy, announcing, crib shopping and all the self education for labor, delivery, post partem and parenting.

When we delivered Osten, we had the most beautiful blessings and gifts of mercy and grace I could ever imagine. God arranged the impossible. I will never forget my birth assistants insistence on reaching down and feeling his pulse through the umbilical cord.

When he never took his first breath we were not surprised, but not giving up. We held him skin to skin, hopeful at first that he would miraculously breath. But then holding him for as long as we could to study him. His jaw was very square like his dads and his tiny ears, hands and feet were so profound…. so tiny.

Everyone who cared for him was so generous with their love. I didn't want to leave the room for even a potty break (which was attached to the bedroom). He was buckled in snuggly, sweetly in his basket as we said our last goodbyes in the driveway, barefoot, cold October night in Wisconsin.

I remember the peace, the sadness, the empty, the hunger, the lasagna, the post partem aching arms….like yesterday. I also am beyond thankful and undeserving of the pure Goodness of our Creator. Such an amazing path of parenting follows & would never had been this way, His way, if not for giving it all to the Lord, His strength, my weakness & full submission.

We will always tell of Osten and what God gave us in that sweet sweet child.

Thank you for a safe place to claim His Goodness and share these memories. I posted for days and weeks on the original hope Mom site back in 2011 and it was a place of much healing and comfort.

Thank you!!!!

December 3, 2017 (11:30 am)

What precious memories of your sweet Osten. <3 I know exactly what you mean about those moments still being so fresh in our minds. The emotion, the smells, they come back with both an ache and a sweetness.

Shannon Ramirez

November 16, 2017 (11:24 pm)

Thank you for sharing <3 Praying for you and your family

December 3, 2017 (11:36 am)

Thank you for your prayers. <3

Kelly Fay

November 17, 2017 (9:17 am)

Jessica, your story is beautiful, the way you shine the spotlight on our gracious God and CHOOSE joy and gratitude when it would be so easy to focus solely on the enormous loss. I love the thought that your Israel's life was completed! (Butterflies, which have become precious to our family since the loss of our newborn daughter, are a symbol of a short but complete life.)

Thank you for sharing your beloved son with us and for building up the body of Christ with your words of faith and hope.

December 3, 2017 (12:57 pm)

Thank you for your kind comment! God has been so faithful in the midst of all of our hurt. I'm continuing to learn, grow and process through losing Israel. And continuing as well to learn new ways to help our kids process their loss. God has been so clearly present to them from the beginning as well. My seven year old on her way to wave down the ambulance, after seeing our sweet lifeless baby, she proclaimed to me that she knew it was going to be okay and that God had a purpose for allowing this. Our kids would come to my husband and I in our tears and remind us of God's goodness and perfect plan in taking Israel home. We are truly blessed, oh blessed beyond comprehension by God's presence and overwhelming peace poured out on our family in the midst of our loss.

It's really neat to hear the many testimonies of how God reached people in their pain. And the different ways we each remember our babies. I love your symbol of a butterfly, that is beautiful! What a precious reminder of your daughter every Spring as they fly through! 😍🦋🦋🦋 I think that is so sweet.

Dianne Yoesting

December 4, 2017 (1:48 am)

Jessica you are an amazing woman and mother. I am in awe of your beautifully written story of your memories of previous Israel. You are in the arms of the Lord and your love for Him is your strength. I am sure that your post here will support other mothers who have endured the painful loss of a child.
---