Into the Arms of a Strong Heavenly Father
This will be my fourth Father's Day as a father. My first Father's Day was exactly 2 months after our daughter was born into glory. I had always heard that becoming a father brings a whole new perspective to our Christian walk since it helps us to more fully appreciate what it means that God identifies Himself as our Father. However, as a father to a child in heaven, my perspective on what it means that God is our Heavenly Father has taken on an even deeper meaning.
In the New Testament God is often referred to as our Father. One of those places is in Romans 8 where Paul has just finished explaining that there is now no condemnation for those who are in Christ Jesus (v. 1) because He bore our sin and condemnation on the cross "in order that the righteous requirement of the law might be fulfilled in us" (v. 4). And now, because of Jesus' sacrifice, Paul explains that "all who are led by the Spirit of God are sons of God" (v. 14). Therefore, for all who have accepted the Spirit of God into their lives through faith Paul gives the gloriously good news that "you have received the Spirit of adoption as sons, by whom we cry, 'Abba! Father!'" (v. 15).
Did you catch that? Believer, you can have the boldness—the audacity—to call the God of the universe your Father! And not a cold, removed father but rather One who invites you into His open arms shouting, "Abba!"…Daddy! You have been adopted as one of His children not on the basis of anything you have done, but at the immense cost of God's One and only Son who bore your sins in His body on the cross—so that now when your Heavenly Father looks at you He no longer sees your sin but rather He sees the perfect righteousness of Jesus. In other words, it through the sacrifice of God's only begotten Son that He has purchased for Himself many sons and daughters to forever identify Himself as their Father.
So what does this have to do with the immense pain and suffering we go through as parents of children whom we can no longer hold on this earth? According to Paul in the next verses, this truth has everything to do with how we endure through suffering! For in light of this very truth, that the God of the universe is now our Father and we are fellow heirs with Christ, Paul launches into the next section, "For I consider that the sufferings of this present time are not worth comparing with the glory that is to be revealed to us. For the creation waits with eager longing for the revealing of the sons of God" (v. 18-19).
Christian, God has equipped you with the power to endure any suffering that you may face on this earth. How do we tap into this power? By considering and reveling in the glory that awaits us as children of almighty God, who promises us an eternity's worth of enjoying the presence of our Heavenly Father. It is that glorious hope that can carry us through all the painful trials and losses we will endure on this earth because we know we have a treasure in Jesus that outweighs whatever we may face. And specifically for the pain of losing our dear children, this power is all the more available to us in the measure that we can grasp the glory that our children are already now enjoying in the presence of their precious Savior!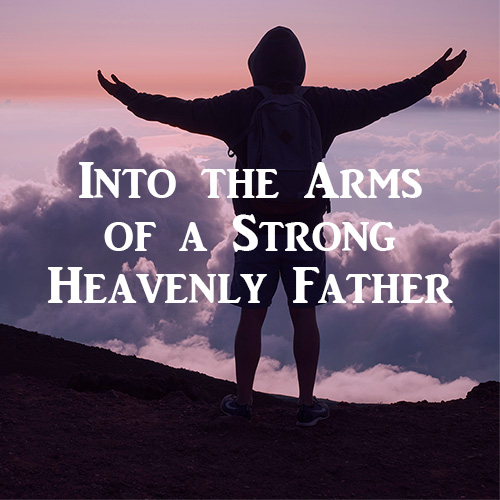 So what have I learned about my Heavenly Father since first becoming a father myself four years ago? It is more than what I originally thought I would learn before losing our daughter—things like: unconditional love, self-sacrifice, and the immense joy of delighting in my child. I also learned about the comfort that only a Father can give, especially when I feel helpless and weak. For God identifies Himself as the Father to those who are most needy, broken, and in need of a strong protector:
"Father of the fatherless and protector of widows is God in his holy habitation."
Psalm 68:5
"Blessed be the God and Father of our Lord Jesus Christ, the Father of mercies and God of all comfort, who comforts us in all our affliction, so that we may be able to comfort those who are in any affliction, with the comfort with which we ourselves are comforted by God. For as we share abundantly in Christ's sufferings, so through Christ we share abundantly in comfort too."
2 Corinthians 1:3-5
So whether this is the first Father's Day without your precious son(s) or daughter(s), or your fourth, or your fortieth, know today that you have a Father in heaven who has called you His child—who purchased you at the high cost of His own Son and who alone is your comfort and protector. When you feel helpless to comfort your spouse or lonely or weak beyond comprehension, turn to your strong Father who promises to always be with you and to give you His Spirit who "helps us in our weakness" (Romans 8:26) —even when we don't know how or what to pray.
And when you are missing your child(ren) and can't imagine another day, another hour, or another minute without him or her or them here with you, remember that they are experiencing the glory of seeing Jesus face-to-face and are now enjoying the very joy that they were created for.  And this is the same hope that Jesus holds out for you, that one day you will be reunited with your child(ren) and with them glory in the love and grace of your Heavenly Father who adopted you into His forever family. Fellow parent, you can entrust your child(ren) into the arms of your Heavenly Father—and you can entrust yourself into His arms as well.
- Tyler
Hope Dad to Noelle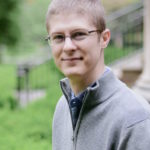 Tyler is a passionate follower of Christ who lives in Wheaton, IL. He is husband to Lianna and dad to his two girls, one who lives in heaven and one who lives on earth.
---
Are you a writer who would like to join the blog team? Learn more and apply here.
---
---