Heaven: What Will It Be Like? (Before Jesus' Second Coming)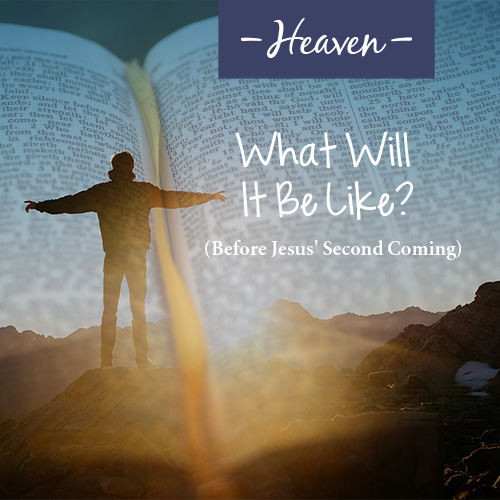 Q: So what does the Bible say heaven will be like before Jesus' second coming?
Before Jesus' second-coming, believers will likely be in a spiritual, temporary state in God's presence where our souls will go until they are given new bodies on the New Earth at Christ's second-coming (emphasis has been added throughout verses below):
After this I looked, and behold, a door standing open in heaven! And the first voice, which I had heard speaking to me like a trumpet, said, "Come up here, and I will show you what must take place after this." At once I was in the Spirit, and behold, a throne stood in heaven, with one seated on the throne (Revelation 4:1-2).
In the year that King Uzziah died I saw the Lord sitting upon a throne, high and lifted up; and the train of His robe filled the temple. Above Him stood the seraphim. (Isaiah 6:1-2).
I know a man in Christ who fourteen years ago was caught up to the third heaven—whether in the body or out of the body I do not know, God knows. And I know that this man was caught up into paradise—whether in the body or out of the body I do not know, God knows—and he heard things that cannot be told, which man may not utter (2 Corinthians 12:2-4).
Yes, we are of good courage, and we would rather be away from the body and at home with the Lord (2 Corinthians 5:8).
Heaven will be a place of magnificent beauty, radiating the glory of God:
And He who sat there had the appearance of jasper and carnelian, and around the throne was a rainbow that had the appearance of an emerald….and before the throne there was as it were a sea of glass, like crystal (Revelation 4:3, 6).
And above the expanse over their heads there was the likeness of a throne, in appearance like sapphire; and seated above the likeness of a throne was a likeness with a human appearance. And upward from what had the appearance of His waist I saw as it were gleaming metal, like the appearance of fire enclosed all around. And downward from what had the appearance of His waist I saw as it were the appearance of fire, and there was brightness around Him. Like the appearance of the bow that is in the cloud on the day of rain, so was the appearance of the brightness all around. Such was the appearance of the likeness of the glory of the Lord. And when I saw it, I fell on my face, and I heard the voice of one speaking (Ezekiel 1:26-28).
And it will be a place where Jesus Christ, the Lamb who was slain for us, will be glorified.
After this I looked, and behold, a great multitude that no one could number, from every nation, from all tribes and peoples and languages, standing before the throne and before the Lamb, clothed in white robes, with palm branches in their hands, and crying out with a loud voice, "Salvation belongs to our God who sits on the throne, and to the Lamb!" (Revelation 7:9-10, emphasis added).
And they sang a new song, saying, "Worthy are You to take the scroll and to open its seals, for You were slain, and by Your blood You ransomed people for God from every tribe and language and people and nation, and You have made them a kingdom and priests to our God, and they shall reign on the earth (Revelation 5:9-10).
Upon death we will be likely away from the body, and we will be immediately in the presence of God to know and worship Him in His glory—for His incredible sacrifice for us and for His great power and worth.
---
Past posts in this series: 
Heaven: Is My Baby There? (Part 1)
Heaven: Is My Baby There? (Part 2)
Heaven: Does Purgatory Exist?
---
- Tyler
Hope Dad to Noelle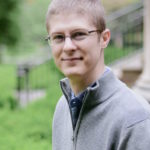 Tyler is a passionate follower of Christ who lives in Wheaton, IL. He is husband to Lianna and dad to his two girls, one who lives in heaven and one who lives on earth.
---
Are you a writer who would like to join the blog team? Learn more and apply here.
---
---