Give Hope
As the holiday season quickly approaches, we at Hope Mommies recognize this time is very difficult for Hope Mom's and families. As we anticipate the holidays, we remember that we celebrate the Hope of Christ above all throughout this season. It is that hope that daily strengthens and daily allows for peace. This year we want to make this season about spreading the Hope of Christ to others. It is too easy to allow ourselves to wallow in our grief and want to be served. But what if we bless others by GIVING and proclaim the Hope of Christ this season louder than our grief!
We have this hope as an anchor for the soul, firm and secure.
Hebrews 6:19
Over the next several weeks we will begin our holiday campaign. We have named it Give Hope because that is what we strive to accomplish this season, and in our lives. We want you will join us on this journey.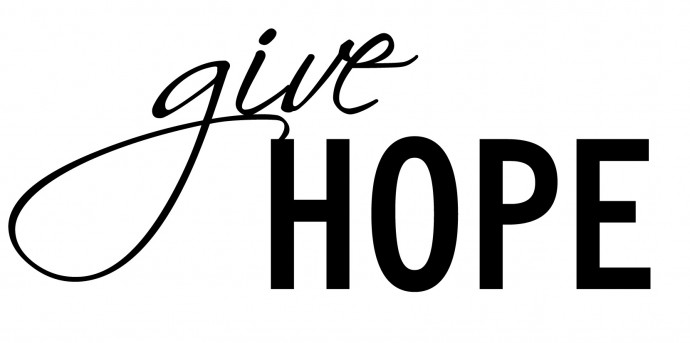 Here is the challenge to Hope Mom's, Families, Friends, Facebook followers:
write/sew/bake/decorate/graffiti/collage the phrase "give hope" anywhere and everywhere.
a poster on a street lamp pole.
an embroidered "give hope" ornament with a gift.
a wreath with a note tucked inside.
a box of cookies with a label, "give hope".
car windows decorated.
And then snap a photo, upload it to Facebook or submit it via email, and see how others are "giving hope".
We know that the holiday season is very busy, and extra time for crafts isn't always possible. And we know that sometimes even if you have the time, you don't consider yourself crafty. So to help, we will be uploading a few ideas and tutorials of ideas we have thought of and ways we have used them.
Also, we will be providing templates that you can print and use or you can design your own version to share.
We will also provide scripture suggestions or message suggestions that you can include with your gift.
You can also include our website underneath the phrase to help you easily share the mission behind Give Hope. We will have a tab on our website talking about giving hope and featuring your ideas and inspirations.
Remember this: Whoever sows sparingly will also reap sparingly, and whoever sows generously will also reap generously.
2 Corinthians 9:6
To get you started here are two templates you may download.
This template can be printed on label paper or sticker paper to simply be stickers, bumper stickers, window decals; or print on regular paper and make buttons, greeting card accents etc.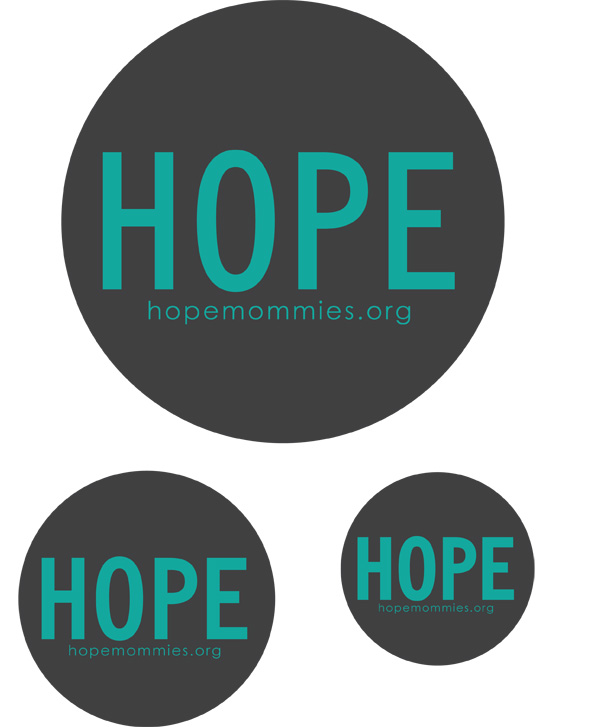 Click to download PDF
This template can be laminated to be quick and inexpensive bookmarks, printed on iron on fabric for a number of cute gifts.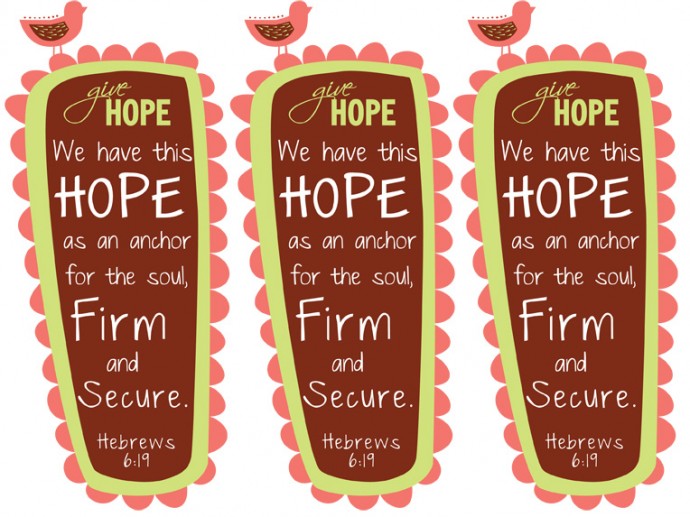 Click to download PDF
Make sure to check back soon for more ideas, templates, and inspiration.
Generously give, generously love. Invest in others.
---