He Made It So. So, I Will Praise Him.
by Lianna Davis  
Just over three months have passed since I lost my daughter. I went into labor naturally at 41 weeks and 6 days along. I felt my little girl move just before going into the hospital. When the nurse placed the monitoring band around my belly, she could not find the heartbeat. Neither could the second nurse. Neither could the doctor, ultrasound monitor in hand. I had never witnessed people move that fast in a hospital. I had been in the emergency room for a concussion when I was younger; I remember waiting for over an hour before being shown my room and more hours before ever seeing the physician. I had no idea that a doctor could materialize so quickly. I had no idea that I would ever be in a situation that would require it.
Yes, just over three months have passed since I lost my daughter. It is a "drop in a bucket," as my mom has said. Yet, so much has happened since then.  I have come to understand that this person with whom I wanted to share my days will never breathe earthly air. I have learned about moving forward. I have come to believe—deeply—that moving forward is not leaving her behind but becoming day-by-day closer to her. Through the life of my daughter, I have been drawn closer to the Lord. I have never before felt that the weight of all of my hopes and happiness are in Him. Now they are—and not only because He has my daughter, though this is a huge reason, but also because He has meant everything to me during this time.
He has never promised that I would have an easy life. He has not promised that I will not have even more difficult days ahead. Yet, I can never lose Him. I lost my dear daughter, this one to whom I was yearning to devote my time and energy. Because my purpose and time have—in so many ways—become empty without her, I have learned that my purpose and time can never be voided completely. Serving the Lord is a purpose I will never lose. I can always increasingly make my life a testimony to how He has forever changed me through His gospel. I am not ashamed to say that I have told the Lord on multiple occasions that I would love for Him to take me to Noelle—right that moment (2 Cor. 5:8). I would still welcome it. It would be better to be with her, with Him. Yet, I have learned what somehow makes the time between losing her and reuniting with her feel bearable and, little-by-little, beautiful again: knowing Christ's love and serving Him.
Though life is so far from what I imagined, I have peace about where I am in this moment. I owe that peace to God's sovereignty. Could He have prevented Noelle from being taken from me?  Yes. Absolutely. He is God. He can do whatever He wants. Yet, that fuels no bitterness or anger in me. Instead, it is the very reason for my peace. It reminds me that, first, there is more to my existence than life on this earth. My life goes on forever, of which my time on this earth is only a small, small part. Second, it means that there is something more important to God and to His glory than me being with my daughter right now. I believe He has and will use this circumstance for His glory. I desire to do everything—through His power—that I can to see Him glorified. Though three years, thirteen years, thirty years will all bring more and different lessons than three months, I pray that I will still say: He made this so. So, I will praise Him.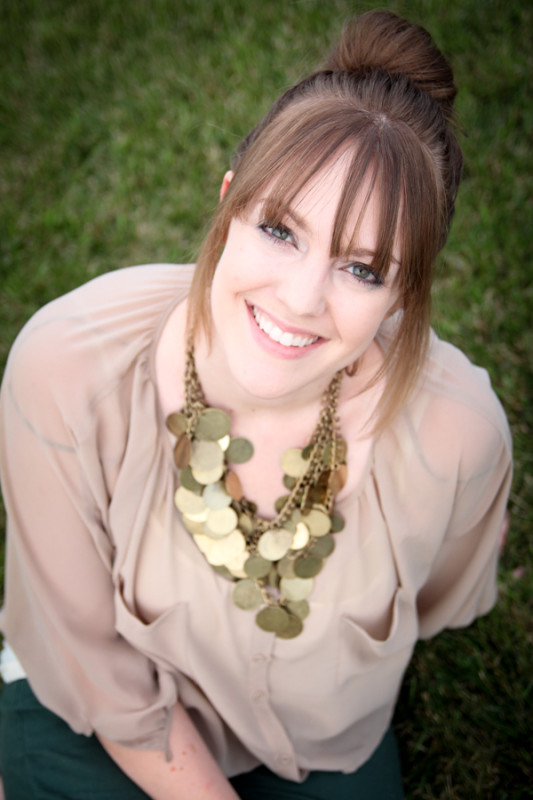 Lianna likes tea and wishes she remembered to make it for herself more often, but rather, she finds herself lost in the task of the moment: writing, studying, making music, taking photographs, or coming up with new ways to avoid cooking. She spends every possible minute with the cute boy from her kindergarten Sunday school class who ended up being her husband. Her heart belongs to her beautiful, treasured daughter, Noelle Tru, who got to meet Jesus first.  Most of all, Lianna has been and is every day saved by Jesus, her Lord.  To learn more about Noelle Tru's birth into glory or Lianna's current photography projects, visit: liannadavis.tumblr.com and liannadavisphotography.com
---