Give Hope – Tote Bag Iron On
This year my (Constance) family has decided not to exchange Christmas gifts; but that isn't stopping my excitement to give Hope and remind others to also give Hope this holiday season.  There are always plenty of opportunities to bless people with gifts so I am just adding a little extra to these gifts.  This weekend I have a baby shower for one of my friends and I decided to "wrap" her gift in a tote that I customized with Give Hope.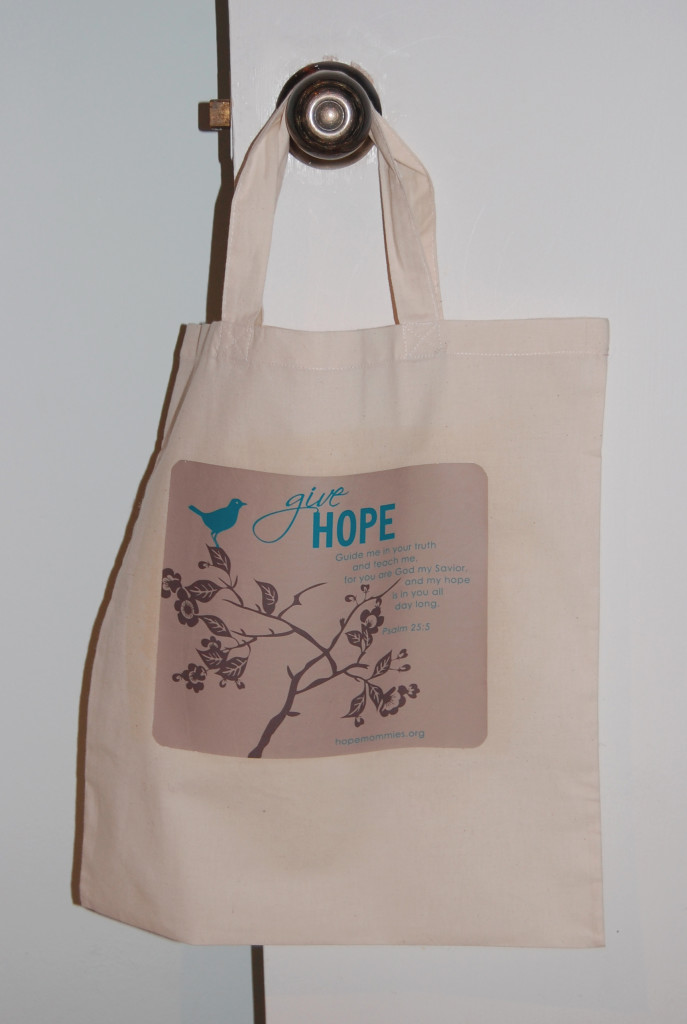 The linen tote I found at Hobby Lobby for $1.99!  Pretty good price since that is pretty much the cost of a gift wrap sack… and this one she can reuse!
I designed the graphic, printed it on iron-on paper, cut it out, ironed it on and there you have it!
Here is the graphic I designed if you want to download and use it for yourself. Download
Next week begins the barrage of Christmas parties that all ask you to come with small gifts to exchange, I'm working on more creative wrapping for these parties but  I may just use these gift tags.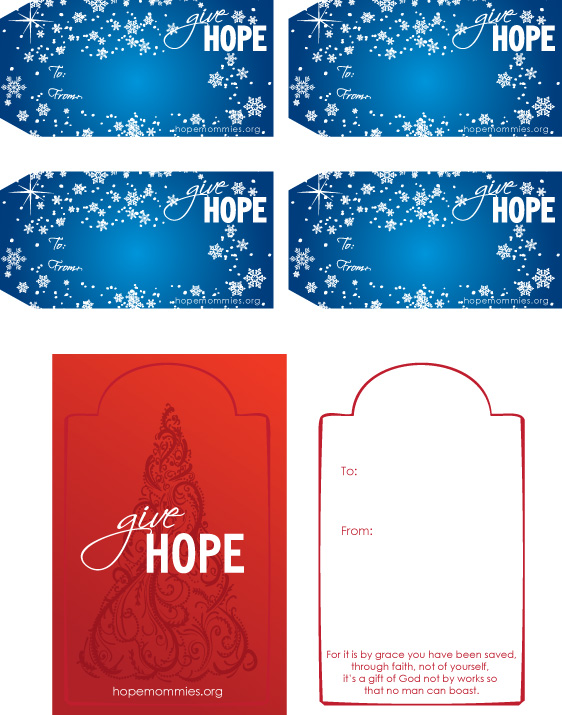 ---