In 1988, President Ronald Reagan made a profound statement:
"When a child loses his parent, they are called an orphan. When a spouse loses her or his partner, they are called a widow or widower. When parents lose their child, there isn't a word to describe them. This month [October] recognizes the loss so many parents experience across the United States and around the world. It is also meant to inform and provide resources for parents who have lost children due to miscarriage, ectopic pregnancy, molar pregnancy, stillbirths, birth defects, SIDS, and other causes."
In honor of the babies who are now with the Lord and the parents who so desperately long to see them again, please join us as we acknowledge the National Pregnancy and Infant Loss Awareness Day on the 15th of October.
---
Let's flood the skies on October 15 with a myriad of colors, and encourage Hope Families by saying, "You are not alone. We remember your babies."
Invite your friends and family to join you and get the t-shirt, then meet at a local park on October 15, and release balloons*. You can write on the balloons, play music, sing a song, say a prayer, bring memorial items… let's bring awareness to this silent grief that affects 1 in 4 women. Take a photo of your group and #hopemommiesOct15. 
*Please be environmentally friendly and adhere to your state laws concerning balloon releases. Latex balloons are biodegradable and you can use cotton string or raffia that will compost after landing. 
If you would like to spread the word by adding an image to your Facebook page or Instagram below are links to images you can download.
Facebook Cover Image |  Instagram Image
---
We are sorry. Sales for this year's shirts in now closed.  
This year we offered two shirts.  A "throwback" favorite and for the first time a sweatshirt!
THROWBACK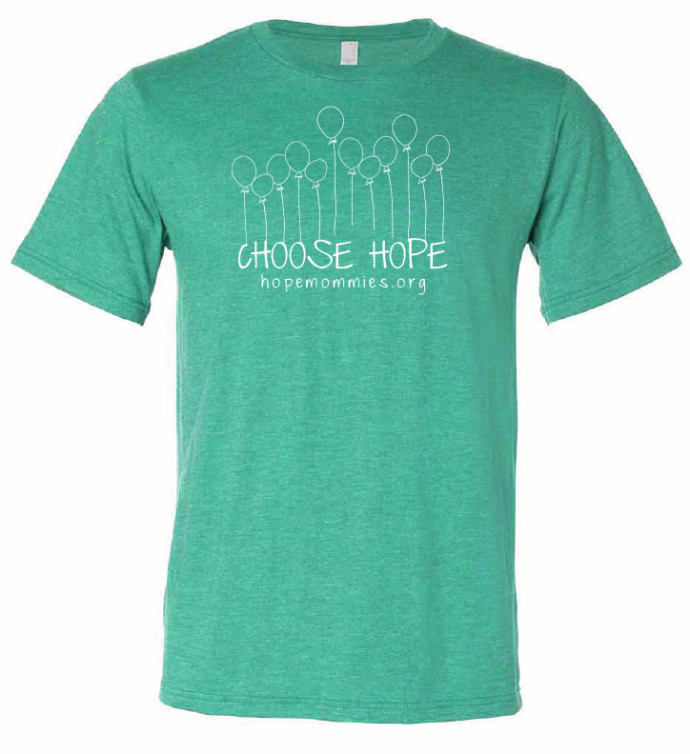 Adult Sized – $25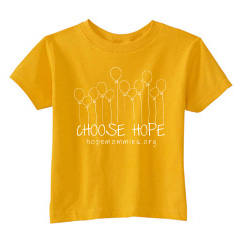 Child Sized – $15
---
NEW DESIGN FOR 2016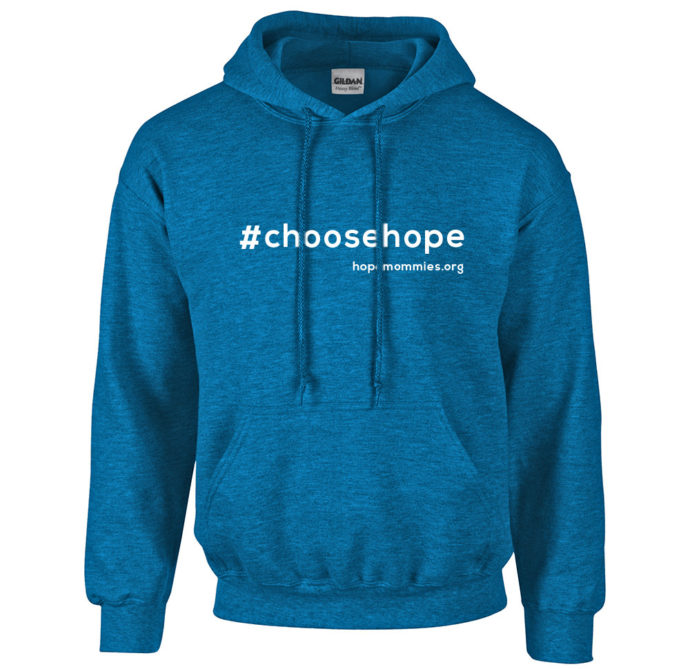 Adult Sized – $45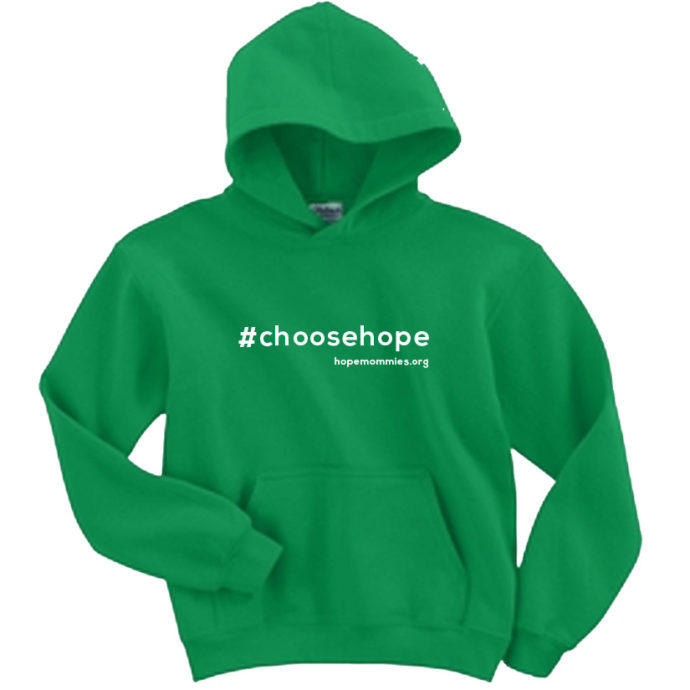 Child Sized – $35
All proceeds from t-shirt donations go toward Retreat scholarships.
We are sorry. Sales for this year's shirts in now closed.