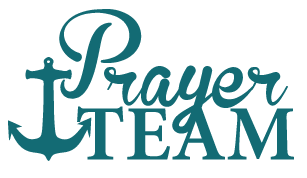 The Hope Mommies™ Prayer Team is a group of Christian believers committed to serving the broken hearts of our Hope Moms by interceding to the only One who can give them the peace, healing and hope they need.
The prayer ministry is founded upon three principles: God's Truth, Intentionality, and Consistency.
The foundation for our ministry is rooted deeply in the Truth of God's Word.  Therefore, the encouragement we pour over these Moms is Biblically based.
Rising up from that foundation is Intentionality, as we truly seek to serve these women in what may seem simple & small; yet, the truth is that God has ordained that He will be moved by the prayers of His people, and we want to move the heart of God toward these women.
As these Hope Moms trudge through the overwhelming darkness of empty arms, quiet nurseries, & the question of "why me?" we are here to pour out Consistent support, love, encouragement, & prayers on a regular basis.
HOW THE PRAYER TEAM WORKS:
When you sign up to join our Prayer Team you will be asked to first read & agree to Hope Mommies™ doctrinal statement. To review our doctrinal statement please
click here
.
We are connecting the Prayer Team to specific Hope Families requesting prayer, enabling you to be an ambassador of encouragement and hope to these persons. Because of that, we request that you read, agree, and your communications abide within the theology of our Doctrinal Statement.
If you have any questions regarding this, please emailinfo@hopemommies.org.
You will be added to our
private
Facebook group called Hope Mommies™ Prayer Team.
>>Information about new Hope Moms will be posted as they request prayer.
-This information may include their mailing address or email address. (
Please note-
such personal information is private &
must not be shared
.) – Please refrain from "adding" them as a friend on social networks, unless a relationship is built through this ministry. We want to respect their privacy & not cross lines, which could potentially push them away from the encouragement we hope to offer.
>>As new Hope Mom information is shared & you feel obliged to write a note of encouragement to them, please comment on the post letting the rest of the team know you will write them/email them. 
– If you sign up to send a note but end up not being able to do this –  know that is truly okay!  Just let the team know so that somebody else can. – Your personal notes or emails can be as short & sweet as sharing a verse & saying, "You are loved & being prayed for." Through this group I will share ideas for this, & you are welcome to also share your ideas! We are a team in this.
---